11,800 sq m Grade A logistics space
DGNB Gold
Available in Lützen
Flexible logistics space close to Leipzig
This newly-developed Grade A logistics space in Lützen targeting DGNB Gold is ready for occupation.
This facility benefits from an outstanding central location at the heart of Germany's road network. It has a separate entrance via Hallesche Straße and is located close to the A9, which connects Berlin and Munich, while the Rippachtal interchange 9km to the north links to the A38 and provides easy access to the southern areas of Leipzig. 
30 minutes to the south is the A4, with connections to Dresden, Poland, and Czechia in the east as well as major cities further west. To the north is the A14, Halle and Leipzig as well as the airport that serves them. 
Occupiers would join a wide range of businesses from the food, chemicals, trade counter, logistics services and production sectors with businesses including Mayer Logistik GmbH, Seifert Logistics Group and Eurowell GmbH. 
Verdion will be the main point of contact as the long-term managers of the building. Our team will handle essential requirements and work closely with the property or facilities manager to ensure the space meets occupiers' needs.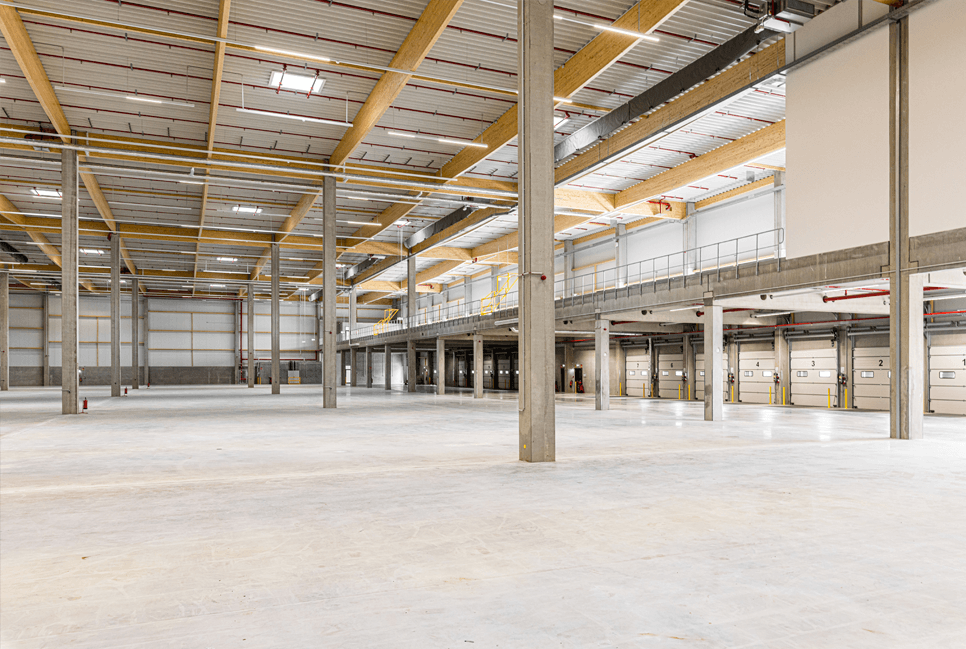 EXCELLENT CONNECTIONS
Located two kilometres from the intersection of the A9 and B91 and close to the A38, A14 and B87, this facility benefits from outstanding transport connections for local, national and international journeys.
City
Time
(minutes)
Distance
(km)
Leipzig/Halle Airport
29
43
Hermsdorfer Kreuz (A4)
30
44
Source: Google Maps
Masterplan
Warehouse area and technical rooms incl. sprinkler pump house
10,019
Offices and social area
668
Mezzanine incl. staircases
1,107
E-bike charging stations
20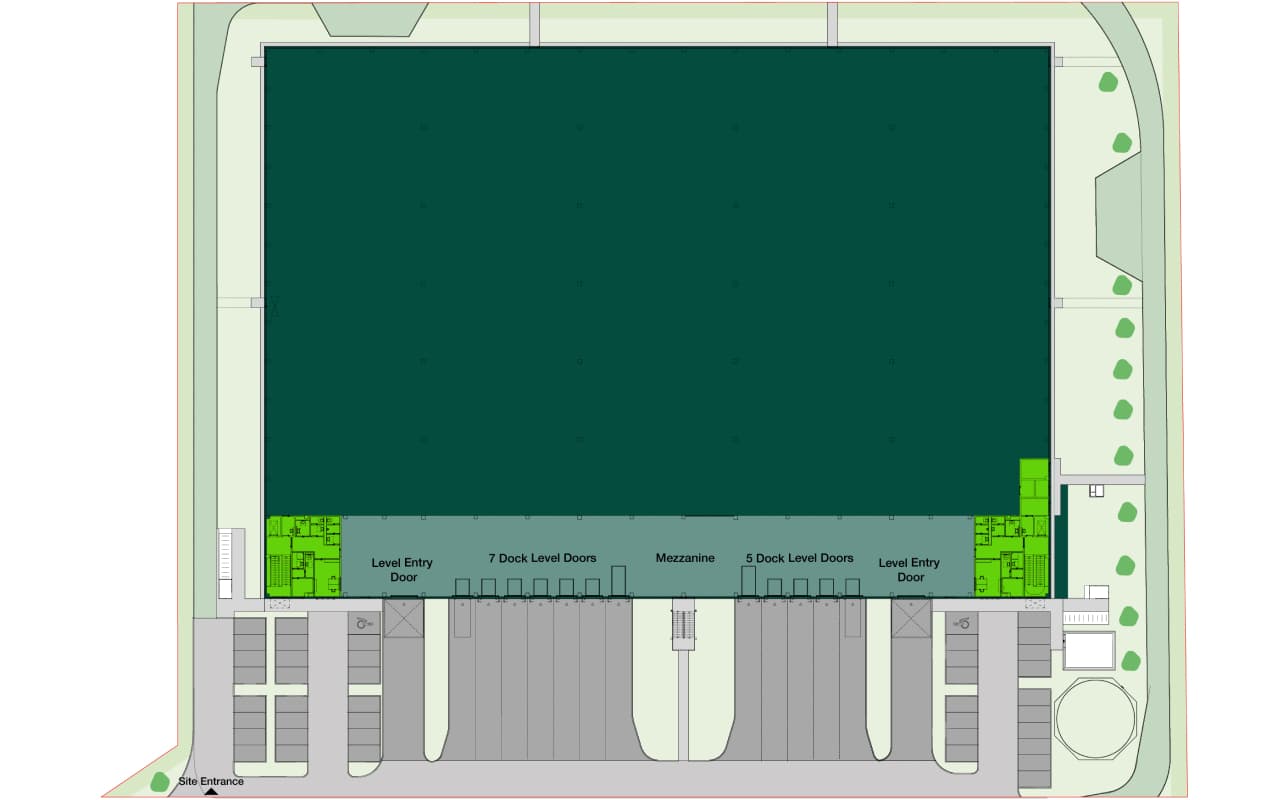 Masterplan not to scale. For indicative purposes only.
Specification
12 m clear height
24 m x 12 m column grid
Warehouse floor load capacity 50 kN/m²
Individual load 75 kN (shelf load with a base plate of 150 x 150 mm)
Office and mezzanine floor load capacity 5 kN/m²
FM Global with ESFR K360 sprinkler heads
Automatic fire alarm system
LED lighting – Approx. 200-300 Lux LED in warehouse, 500 Lux LED in office
PV panel-ready roof
Targeting DGNB Gold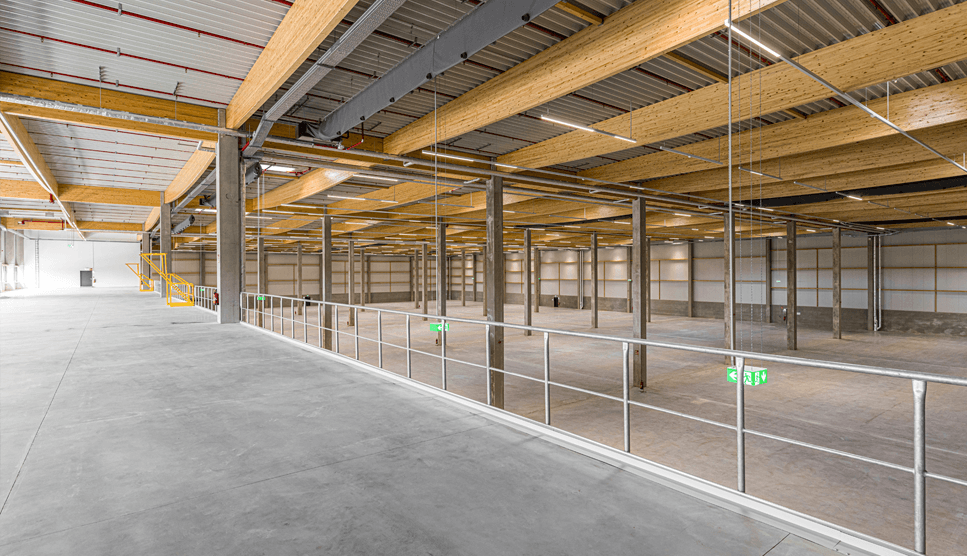 About Verdion
Verdion is a real estate investor, developer, asset and investment manager specialising in the industrial and logistics sector and operating across Europe.
From central London headquarters and offices in Düsseldorf, Frankfurt, Copenhagen and Gothenburg, we develop high specification facilities for major retail, manufacturing and third-party logistics clients and acquire strategic development land as well as existing built assets with potential for added value through technical innovation and development expertise.
Our excellent relationships with major e-tailers, retailers, 3PLs and manufacturers is strengthened by a deep understanding of their requirements and a track record of delivery. Verdion's ability to execute is underpinned by market-leading technical expertise, meaning that our team can deliver the most complex projects and most demanding requirements.
Since 2013 Verdion has created a €2.5 billion pan-European investment portfolio, most of which we continue to manage on behalf of our investor partners following completion, thereby maintaining our customer relationships for the long-term.
Verdion's core values are founded on sustainable business practices, working with professionalism and respect for the environment and the needs of our occupiers, local communities and our investor partners.
August 2023.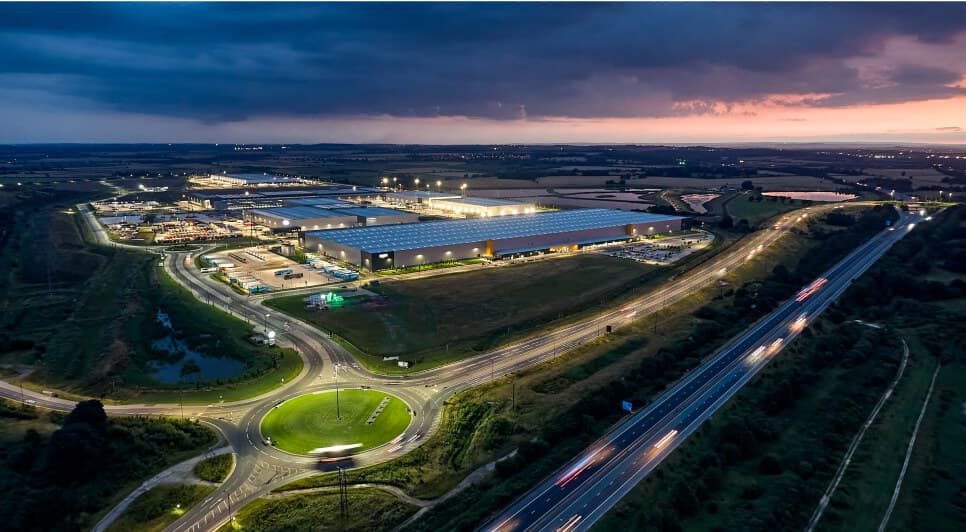 For all enquiries and commercial terms subject to tenants' requirements please contact